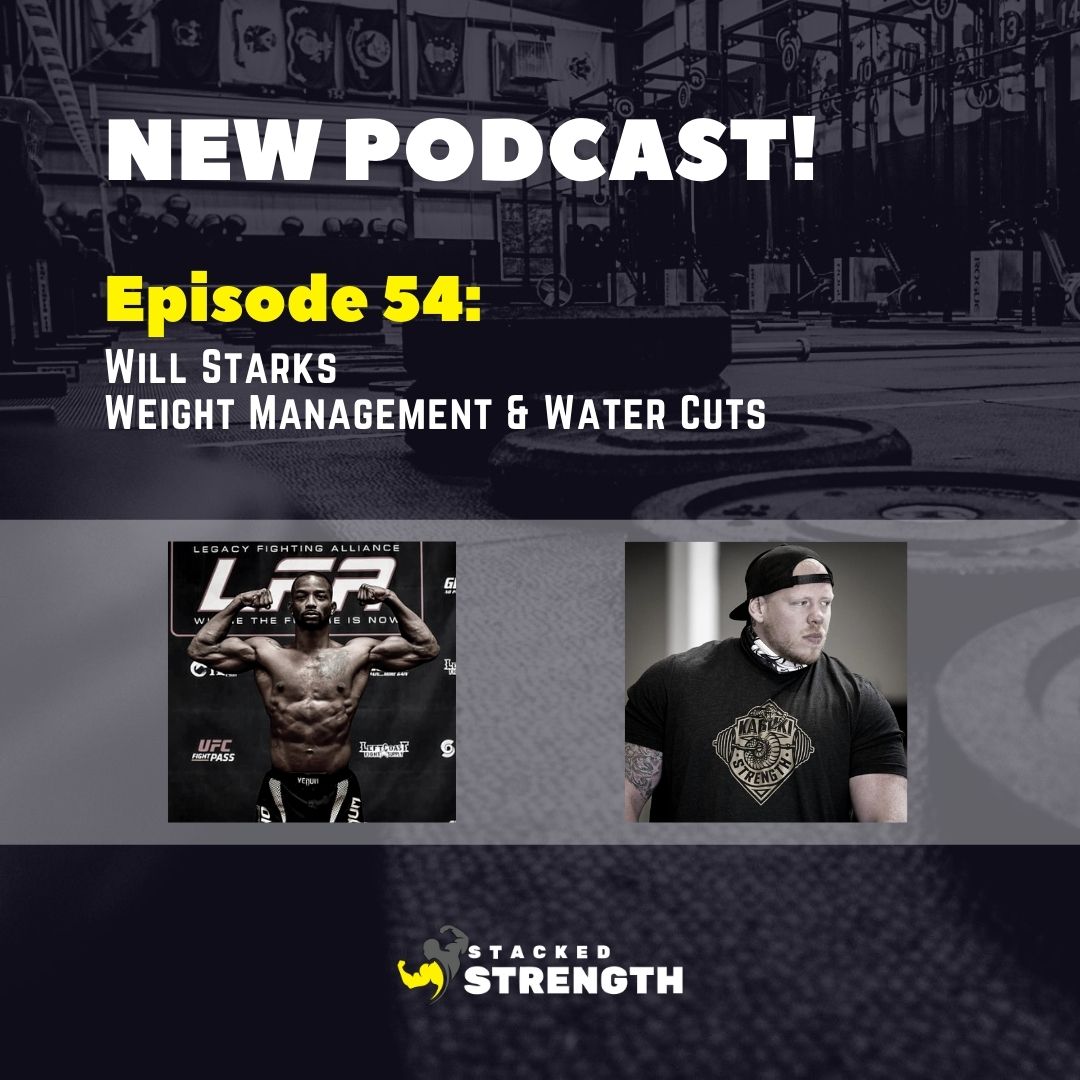 In today's episode, I sat down with Will Starks. Topics of discussion include strategies for cutting weight, hydration and diet post weight cut, special considerations when cutting weight, body composition, stress, sleep, hormones, training during a weight cut, concurrent training, weight cutting mistakes, and more. 
TIMESTAMPS
00:01 Introduction  
07:30 Strategies for cutting weight
13:09 Hydration and diet post water cut
21:01 Consideration when cutting weight
24:58 Body composition, stress, and sleep
29:28 Training during a weight cut
35:39 Concurrent training
44:19 Anecdotes about water cuts
50:09 Weight cutting mistakes
01:07:14 Closing remarks
01:09:33 Where can people find you?
FOLLOW US 
Wil Starks
IG: https://www.instagram.com/willstarksmma/ 
Stacked Strength 
DM FOR COACHING: https://www.instagram.com/stackedstrength/  
WEBSITE: https://www.stackedstrength.com/  
INSTAGRAM: https://www.instagram.com/stackedstrength/  
YOUTUBE: https://www.youtube.com/channel/UCBrMmbKtbwRtMtG3JRmw7bA