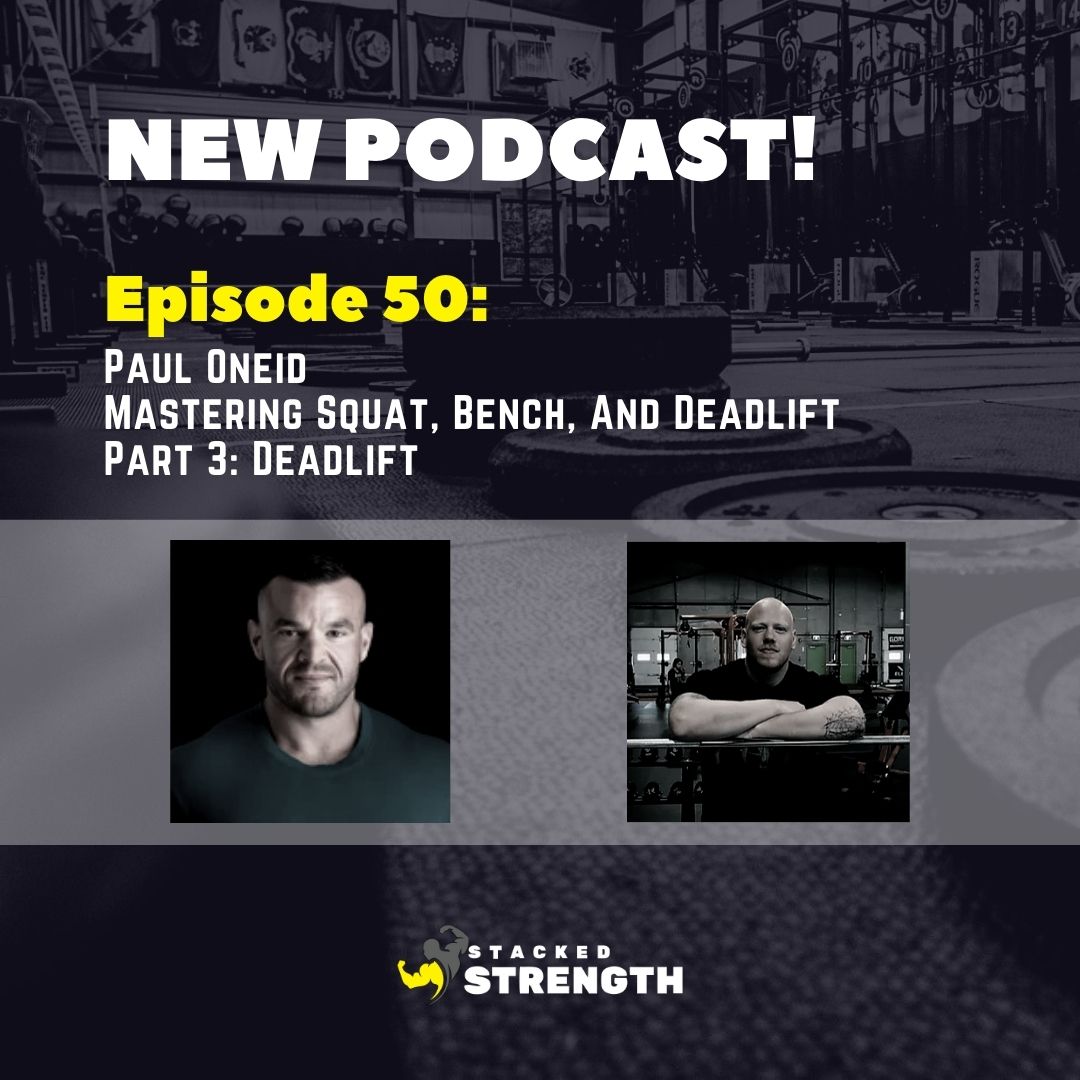 In today's episode, I sat down with Paul Oneid. Topics of discussion include sumo vs conventional deadlift, fatigue management, developing positional tolerance, prescribing training load, assessing RPE/RIR, wedging in the deadlift, losing upper back position, training with intent, internal vs external stability, assistance work, and more.
TIMESTAMPS
00:01 Introduction  
00:36 Sumo vs conventional deadlift
05:37 Fatigue management 
08:34 Developing positional tolerance
19:39 Prescribing training load
22:32 Assessing RIR/RPE
34:26 Wedging in the deadlift
40:40 Losing upper back position
48:56 Training with intent
55:48 Volume, intensity, and internal vs external stability
01:00:34 Assistance work
01:05:30 Evolving as a coach/athlete
01:15:00 Where can people find you?
FOLLOW US 
Paul Oneid
IG: https://www.instagram.com/coachescorneru/ 
IG: https://www.instagram.com/pauloneid/ 
Website: https://masterathletic.com/ 
Website: https://www.1-lifeinc.com/
Stacked Strength 
COACHING: https://www.stackedstrength.com/coaching  
WEBSITE: https://www.stackedstrength.com/  
INSTAGRAM: https://www.instagram.com/stackedstrength/  
YOUTUBE: https://www.youtube.com/channel/UCBrMmbKtbwRtMtG3JRmw7bA