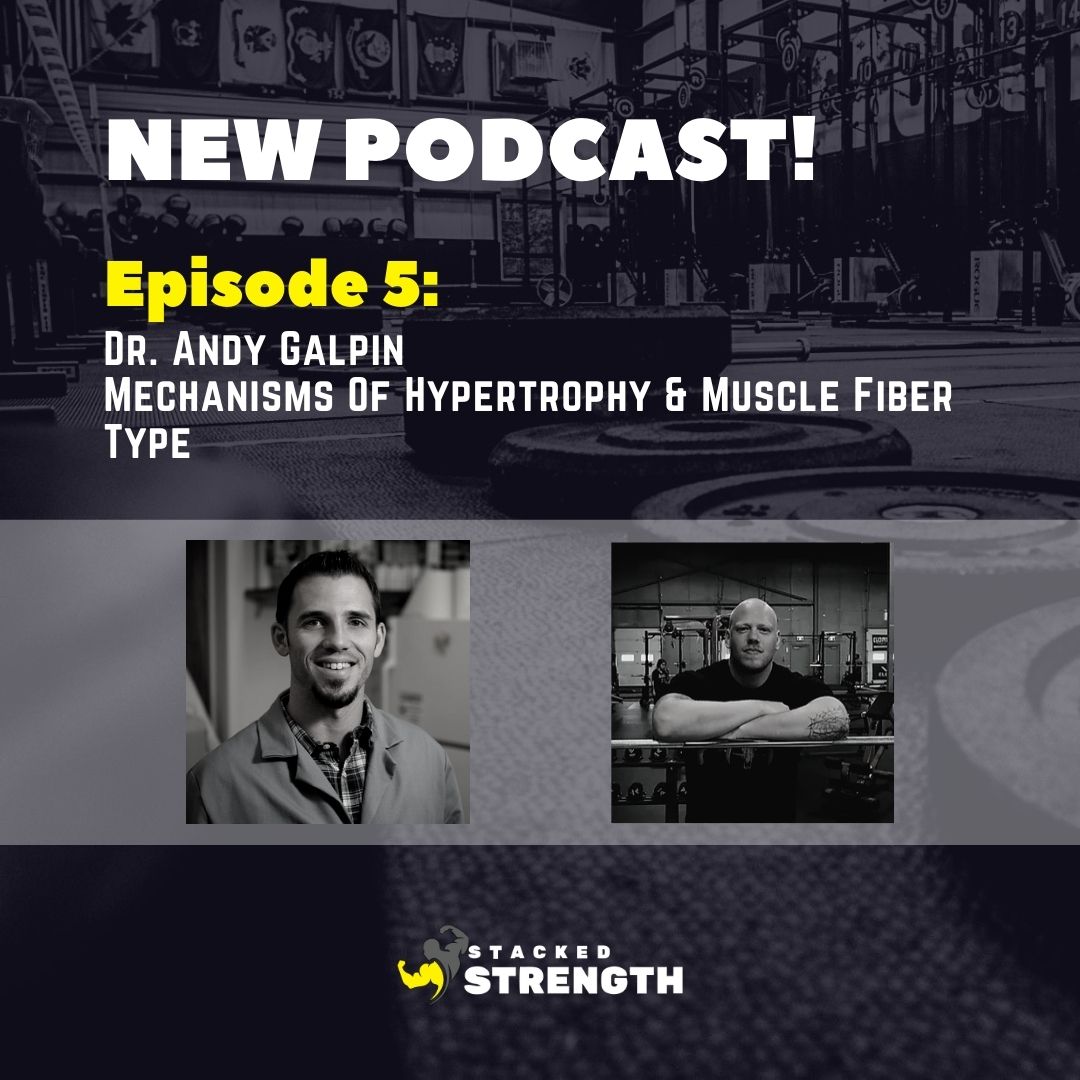 In today's episode, Daniel sits down with Dr. Andy Galpin. Topics of discussion include mechanisms of muscle hypertrophy, additional considerations regarding metabolic damage, fiber type-specific hypertrophy,  age-related muscle fiber type distribution, plyometrics and stepping outside of strength-based research, and more.
TIME STAMPS:
0:09 Introduction
2:08 What are the primary mechanisms of muscle hypertrophy?
6:44 Long term considerations for metabolic damage vs mechanical tension approach to hypertrophy
11:17 Do we have a physiological rationale for why people have a limit to how much muscle they can put on?
16:24 What is the relationship between muscle damage and hypertrophy?
20:33 Fiber type hypertrophy
25:02 The role of genetics and lifestyle in muscle fiber type
29:08 What impact does age have on muscle fiber distribution?
36:14 Plyometrics, hypertrophy and powerlifting performance
40:59 Stepping outside strength-based research 
44:45 Specificity in powerlifting
47:45 What's a controversial opinion you have about training?
49:43 Where can people find you?
FOLLOW US
Andy Galpin
Instagram: https://www.instagram.com/drandygalpin/
Twitter: https://twitter.com/DrAndyGalpin
Youtube: https://www.youtube.com/channel/UCe3R2e3zYxWwIhMKV36Qhkw
Podcast:  http://www.thebodyofknowledge.com/
Website: http://www.andygalpin.com/
Stacked Strength 
COACHING: https://www.stackedstrength.com/coaching
WEBSITE: https://www.stackedstrength.com/
INSTAGRAM: https://www.instagram.com/stackedstrength/
FACEBOOK: https://www.facebook.com/StackedStrength/