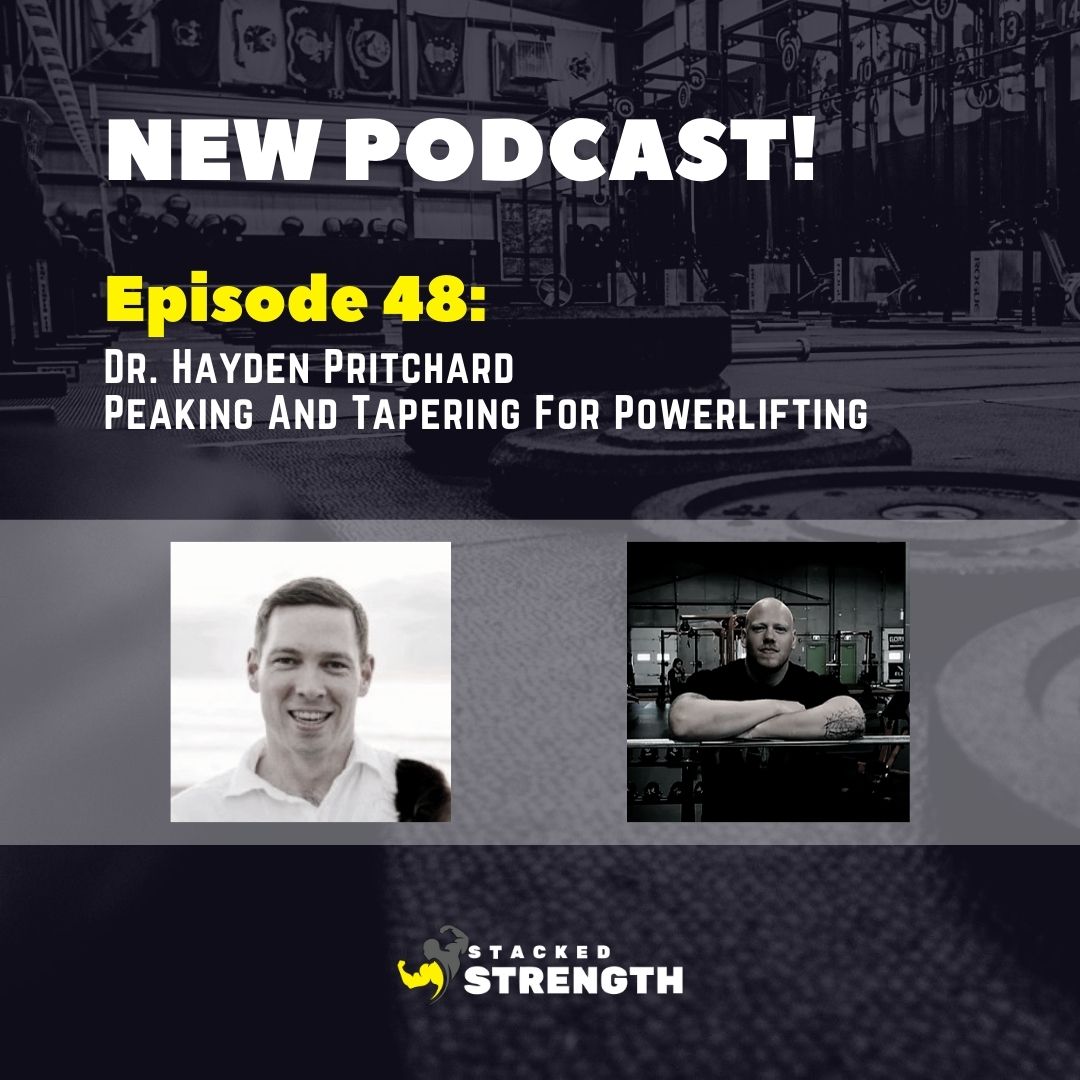 In today's episode, I sat down with Dr. Hayden Pritchard. Topics of discussion include utilizing ammonia, defining peaking and tapering, variables influencing the taper, guidelines for tapering athletes, learning from mistakes, shifts in coaching paradigms, evaluating progress, absolute intensity vs intensity of effort, supercompensation, and more. 
TIMESTAMPS
00:01 Introduction  
01:59 Utilizing Amonia
04:55 Defining peaking, tapering, and deloading
12:15 Variables influencing the taper
21:37 Guidelines for reloading and tapering
38:05 Learning from mistakes
42:40 Shifts in coaching paradigms
49:30 Evaluating progress
53:13 Absolute intensity vs intensity of effort
59:29 Supercompensation
01:09:38 Where can people find you?
FOLLOW US 
Dr. Hayden Pritchard
Instagram: https://www.instagram.com/hayden_rts/ 
Website: https://www.reactivetrainingsystems.com/ 
Ammonia Article: https://www.strongerbyscience.com/ammonia-inhalants/ 
Stacked Strength 
COACHING: https://www.stackedstrength.com/coaching  
WEBSITE: https://www.stackedstrength.com/  
INSTAGRAM: https://www.instagram.com/stackedstrength/  
YOUTUBE: https://www.youtube.com/channel/UCBrMmbKtbwRtMtG3JRmw7bA