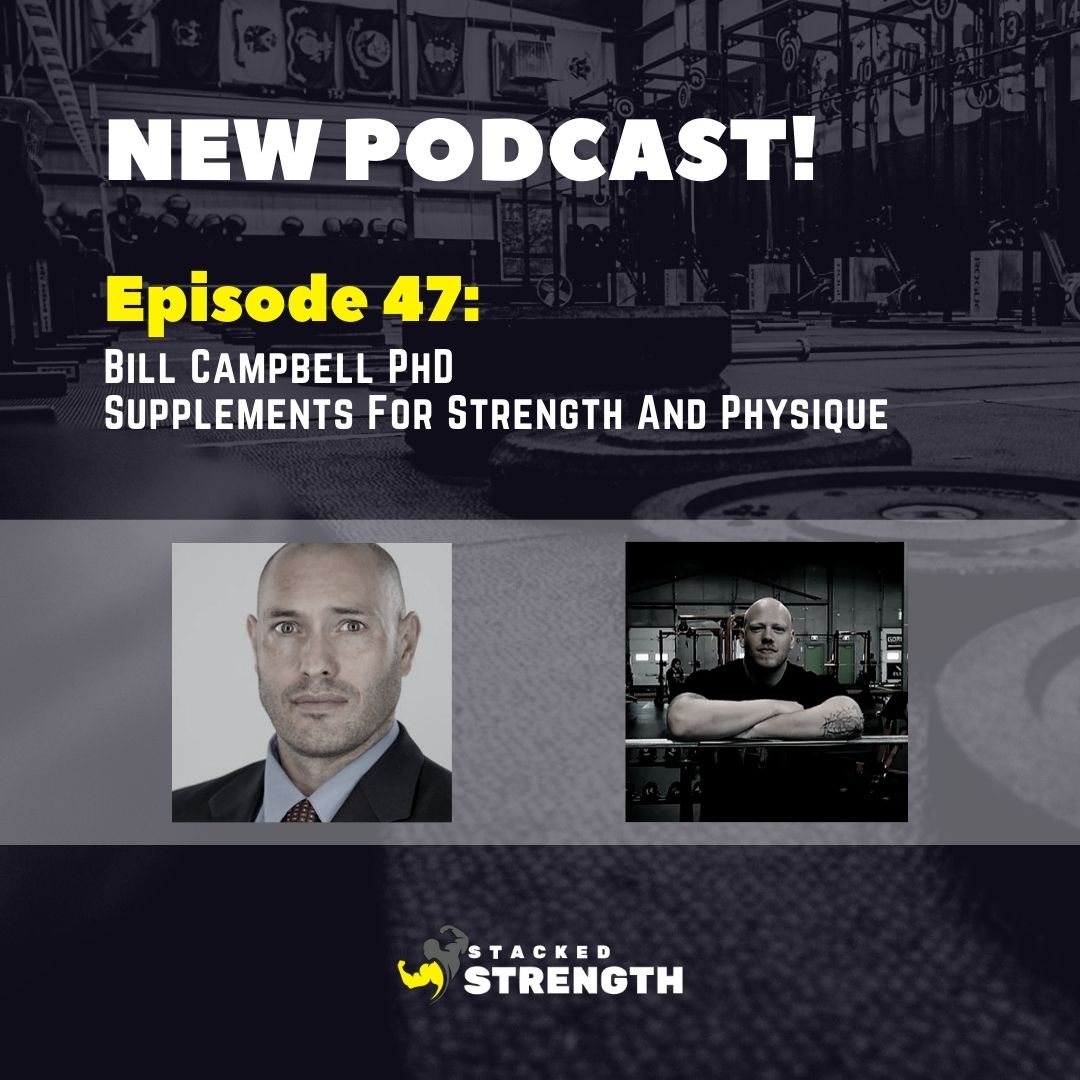 In today's episode, I sat down with Bill Campbell PhD. Topics of discussion include classifying supplements, magnitude of impact they have on strength and performance, creatine monohydrate, fish oil, caffeine, whey protein, nitric oxide and precursors, vitamin D, melatonin, and more. 
TIMESTAMPS
00:01 Introduction  
02:28 Classification of supplements
07:31 Impact of supplementation
11:04 Creatine monohydrate
20:00 Fish oil EPA/DHA
22:14 Caffeine 
28:58 Whey protein
37:09 Nitric oxide and precursors
41:25 Vitamin D
43:42 Melatonin 
50:51 Noteworthy supplements
52:40 Where can people find you?
FOLLOW US 
Bill Campbell PhD
Instagram: https://www.instagram.com/billcampbellphd/ 
Stacked Strength 
COACHING: https://www.stackedstrength.com/coaching  
WEBSITE: https://www.stackedstrength.com/  
INSTAGRAM: https://www.instagram.com/stackedstrength/  
YOUTUBE: https://www.youtube.com/channel/UCBrMmbKtbwRtMtG3JRmw7bA