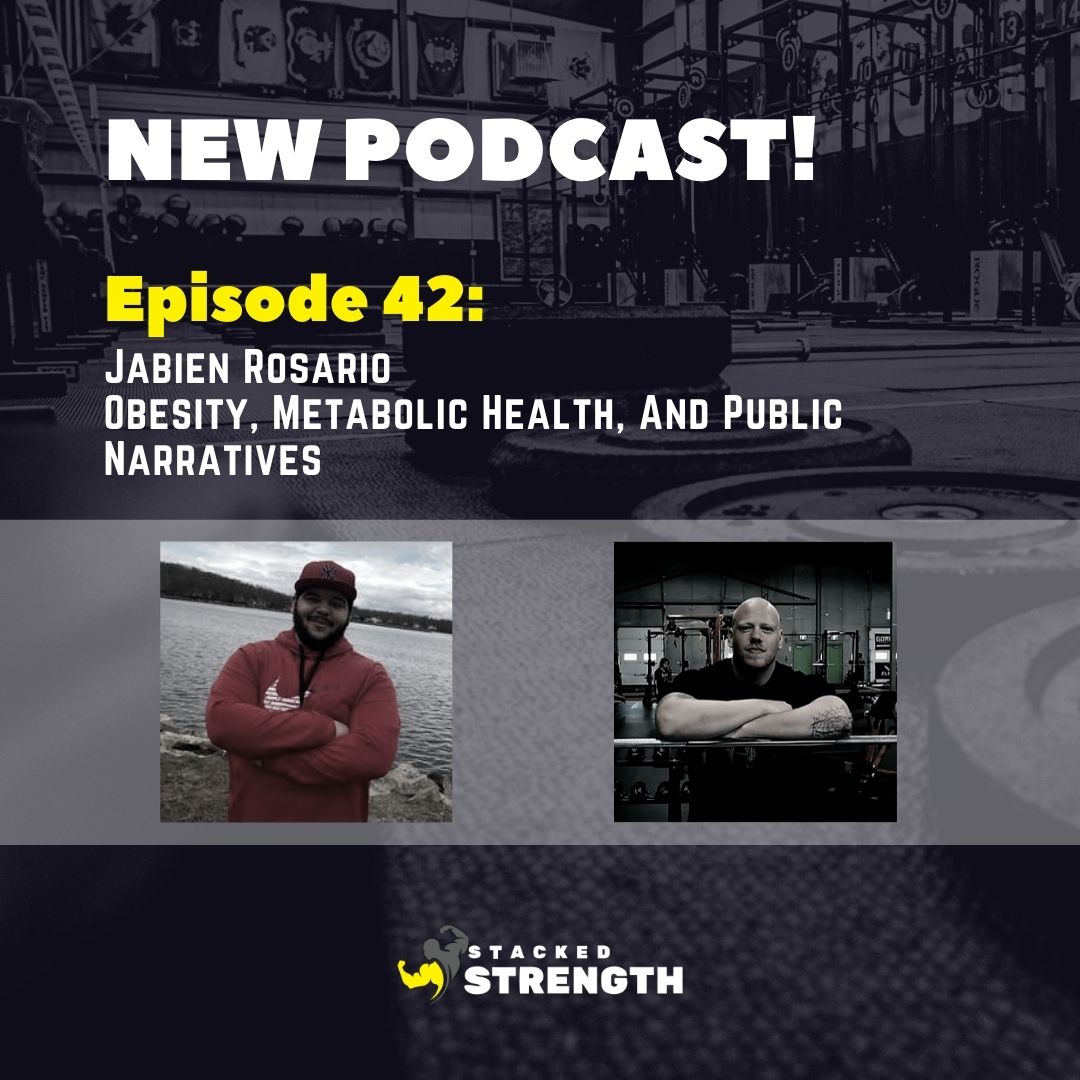 In today's episode, I sat down with Jaebien Rosario. Topics of discussion include classifying obesity, genetic and environmental influences, BMI body fat and other measurement tools, metabolically healthy obesity, exercise and metabolic health, alternative treatments, HAES, body positivity, dangers of ambivalence, and more. 
TIMESTAMPS
00:01 Introduction  
02:10 Classifying obesity
04:18 Genetic and environmental influences on obesity
09:58 Body fat, waist circumference, and BMI
16:10 Metabolically healthy obesity
23:48 Exercise and metabolic health
29:55 Alternate treatments for obesity
32:03 Healthy at every size
37:12 Body positivity and fat acceptance
44:53 The dangers of ambivalence 
52:05 Summary of the evidence
54:19 Where can people find you
FOLLOW US 
Jabien Rosario
Instagram: https://www.instagram.com/mr.cogfit/ 
TikTok: https://www.tiktok.com/@mr.cogfit? 
Twitter: https://twitter.com/mrcogfit/ 
Stacked Strength 
COACHING: https://www.stackedstrength.com/coaching  
WEBSITE: https://www.stackedstrength.com/  
INSTAGRAM: https://www.instagram.com/stackedstrength/  
YOUTUBE: https://www.youtube.com/channel/UCBrMmbKtbwRtMtG3JRmw7bA