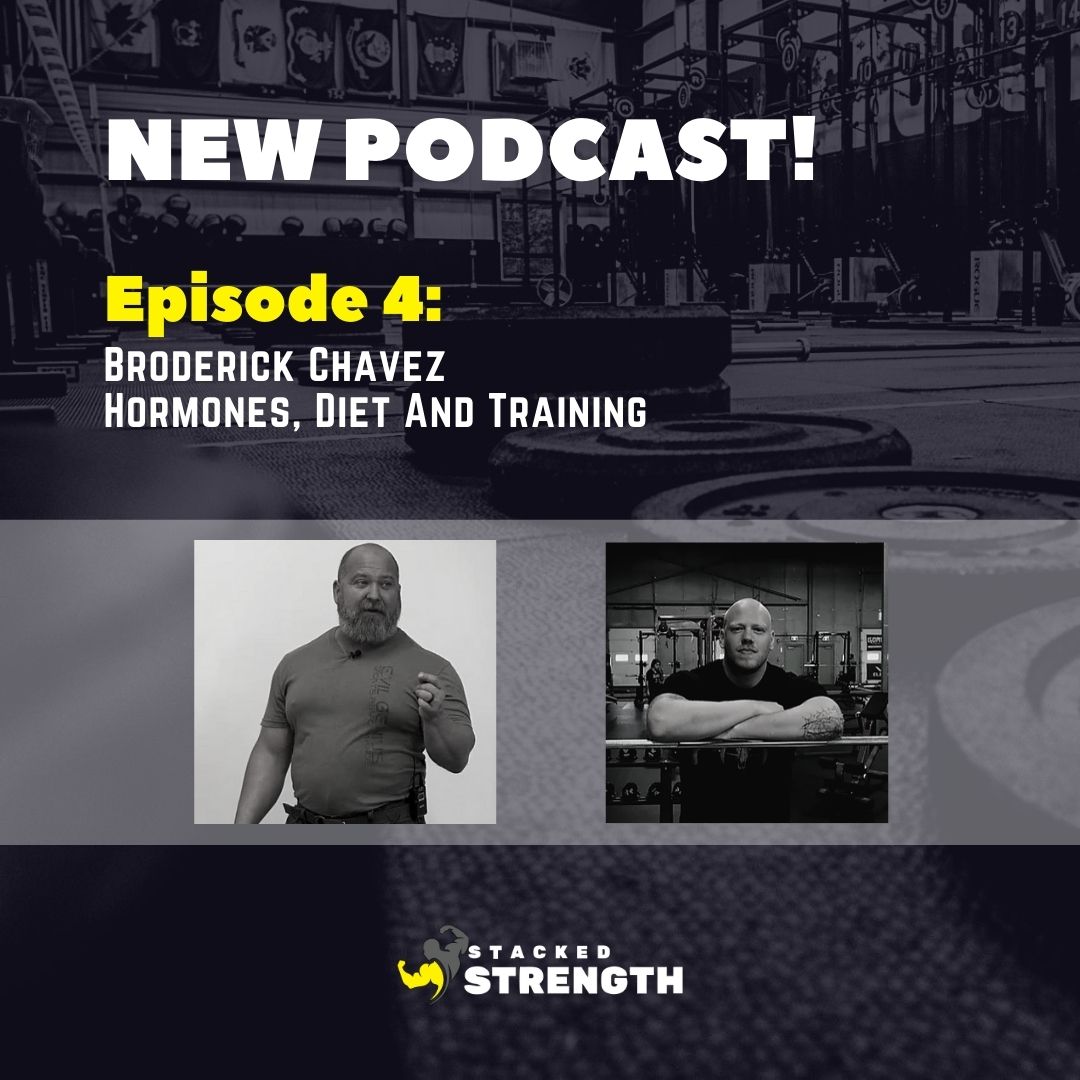 In today's episode, Daniel sits down with Broderick Chavez. Topics of discussion include the physiological roles of testosterone and estrogen, the impact of diet and exercise on hormone values, bound vs free testosterone, sleep and hormone regulation, the impact of aging on hormone values, and more.
TIME STAMPS:
0:09 Introduction
3:33 What is the role of testosterone and estrogen relative to strength and hypertrophy?
12:14 What impact does diet and exercise have on hormone values?
15:57 How does macronutrient composition impact hormone values?
21:59 Misconceptions surrounding insulin 
23:38 What is the difference between and relevance of bound testosterone vs free testosterone?
26:13 How common is hormonal dysregulation? 
28:16 How does sleep impact hormone values?
33:18 What is the significance of estrogen?
37:37 What are the optimal testosterone and estrogen values for a lifter?
40:32 Enhanced lifters.
43:57 At what age do you see a decline in hormone values and what can be done to combat this?
51:03 What's a controversial opinion you have about training?
56:26 Where can people find you?
FOLLOW US
Broderick Chavez
Website: https://www.teamevilgsp.com/
Instagram: https://www.instagram.com/teamevilgsp/
Facebook: https://www.facebook.com/TeamEvilGSP/
Youtube: https://www.youtube.com/user/EvilGSP
Stacked Strength
WEBSITE: https://www.stackedstrength.com/
COACHING: https://www.stackedstrength.com/coaching
INSTAGRAM: https://www.instagram.com/stackedstrength/
FACEBOOK: https://www.facebook.com/StackedStrength/